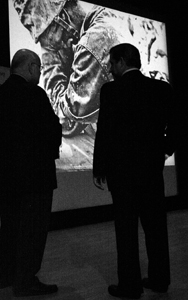 Jim Hodges is currently the founder & president of LifeZone Safety , the first company to uniquely blend safety & security training into one program known as, Safe/Secure. However, Jim's life has been many lives combined into one exciting play, after another. Starting as a young, but crafty business entrepreneur / inventor at age 9, he listened and learned from giants of men, who mentored and hammered his personae. Performing publicly for the first time as the keynote speaker for the V.F.W. Convention at the Historic Rice Hotel in Houston at age 17, lit the unquenchable fire of public service, duty, and destiny. From the deep, dense jungles of Vietnam, emerged an Army Sergeant, and hardened combat infantryman known as,
Lone Wolf. ( In this photo, Jim talks with Dr. Michael Ryan on the physical effects of combat PTSD, and the brain. The Shock of War, and The Trauma of Peace ) .


The life that Jim has challenged reveals a long list of experiences : cowboy, / horse trainer, rodeo hand, roughneck, combat veteran of the Vietnam War, licensed law enforcement instructor, licensed security instructor, professional security contractor, contract intelligence officer, highly decorated police officer / detective, historian, actor, producer, director, entrepreneur, inventor, and more! Jim has entertained in first person historical characters for hundreds of thousands of visitors from literally every corner of the globe, and over a quarter million school children.
Invention/ design on three U.S. Patented products, still selling today
5 products invented/ designed, selling since 1978
1978, Created idea for first bagged wood shavings for horse stalls, gardens, etc.
1988, Began developing new formulas for pepper spray ( O.C.)
1990, Launched sales of private labelled O.C.
1992, Designed & patented the only tactical holster for O.C. carry, the Full Safety Holster.

1992, Designed, Direct Defense, the first national O.C. training programs that blended tactics, for law enforcement, security, corrections, civilian.
1994, Designed first decontamination formula for O.C. exposure & began marketing
1995, Consulted on tactical target system & launched marketing.
Jim's unique, professional, and innovative style as a video producer / director, voice over talent, public speaker, trainer, and on - camera personality, has lead to his lead roles as actor, and entertainer for The History Channel, dignitaries from the Russian Government, the Queen of Thailand, the opening of the IMAX Movie,
Horses,
and many others!
Book Now with a detailed inquiry e-mail to:
bookinginfo@cowboyspeaks.com
Find out more by visiting Jim Hodges on:

---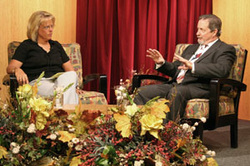 © Copyright, 2014, Jim Hodges, and www.cowboyspeaks.com, all rights reserved.

---